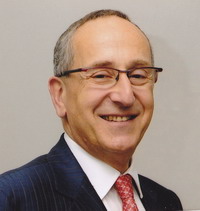 Tony Gordon is one of the most successful practitioners and best known names in the world of financial services.
Retired, or as Tony prefers to call it, "rewired" he focuses his time on those areas of the business he most enjoys:
Mentoring – help financial advisers build their businesses and achieve lasting success using his over 50 years of experience.
Speaking – passing on his enthusiasm and positivity to audiences of all sizes. Tony has spoken to every major financial services meeting in the world. Audiences always want more of his enthusiasm and his ideas for achieving greater success.
"By choosing our work habits we choose the level of success we want for ourselves."