About Tony
Everything you need to know about Tony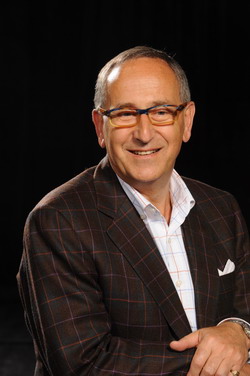 During a career spanning over 50 years Tony Gordon built one of the U.K.'s most successful and profitable financial services businesses. Whilst doing so he established himself as one of the most successful practitioners and best known personalities in his field.
He is a Past President of the L.I.A., now known as the Personal Finance Society, the U.K.'s association for financial advisers. He served for 8 years, representing advisers, on the Board of the U.K.'s financial services regulator.
He is even better known abroad, having spoken in over 50 countries. He has been a member of the MDRT * (Million Dollar Round Table) for over 40 years and a qualifier for their Top of the Table for over 40 years. He served as President of MDRT in 2001, the first from outside North America in MDRT's then 75 year history.
He is the author of the widely translated, best seller: It Can Only Get Better, Tony Gordon's Route to Sales Success and he was featured as one of the twelve outstanding financial services professionals in the book commissioned by MDRT titled The Greatest Insurance Stories Ever Told.
After retiring from leading his own firm, Tony turned his focus and his energies to mentoring financial advisers and sharing his knowledge through the many speeches he is invited to make.
His business interests outside financial services include non-executive directorships of a leisure company and involvement in Abode Property Management, the South West of England's largest residential letting agency.
He enjoys theatre, the arts, travel and spoiling his grandchildren.
*MDRT is the international association for the best financial advisers with over 80,000 members around the world.